Teachers of Levain Bakery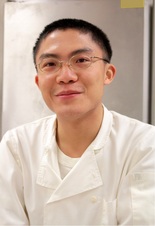 Master KC Li

Self-taught by books and experiences, Master KC Li has managed to create authentic European breads without having stepped foot on Europe. With ten years of experiences under his belt, he has not only mastered the techniques for traditional breads but also realised the science underlying each step and ingredients.
Master Li has the breadth and depth of baking knowledge suitable for everyone - from baking newbies to seasoned professionals.
More information can be found
here
.
---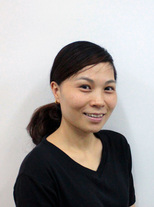 Ms Fa

From cleaner, to student baker to a teacher.
由清潔工友變身烘焙學徒,再晉級成烘焙班導師。


Three years ago, Ms Fa joined us as a part-time cleaner. Her interest in baking grew as she observed the bakers mix and knead the loaves and she has not looked back. Training under the watchful eye of Master KC Li, Ms Fa has shown her versatility and reliability in different roles and now, she is enthusiastic to share her passion for baking with everyone. Ms Fa is living proof that we can excel in any field as long as we devote and commit ourselves to it.
三年前,花師傅(梁小姐)最先是我們聘請的一位兼職清潔,期間她從傍觀察各麵包師傅由打麵,整型以至入爐工作。再經常品嚐到優質麵包的美味,對製造無添加的天然酵母麵包產生了濃厚興趣。約一年後她终於按捺不住,就義無反顧地自薦為學徒。經過KC這年半的嚴苛教導及監督日常工作,花師傅的全心刻苦工作及學習態度,更表現出她的才華,和於不同崗位工種的可靠性。她渴望能與所有人分享她對造麵包的熱愛及成功的故事。花師傅是一傳奇,一個活生生袛要肯用心投入就自然成功的例子。


Join Ms Fa's class for a fun and knowledge-filled session and recipes that you can replicate at home!
參加花師傅執教的課程去分享喜悅與知識,及你可帶回家能依照成功重造的食譜。


---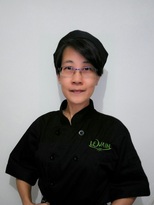 Denise


Two years ago, we joined the Hong Kong International Bakery Expo. There was an audience asked over 1000 questions during the course of demonstration of the making of baguette. KC answered all of her questions. When we were tidying things up and preparing to leave, the audience came back and fire another series of new questions. KC started another round of debate/ discussion with the passionate audience…
兩年前,當時KC正在灣仔香港國際烘焙展中示範製作法包,有一位現場觀眾站在旁邊,提出了超過一千條關於烘焙的問題,KC不厭其煩地一一回答。忙了一整天,正當我們在收拾準備離開,豈料那位觀眾去而復返,再提出了一系列新的問題,基於彼此對烘焙有著濃厚熱情,他們就展開了一場討論…



This is how we met Denise. She soon joined our company afterward. Started as a amateur fanatic in baking, Denise become a professional baker after two years of training in our bakery.
這位孜孜不倦的觀眾名為Denise,後來加入了我們的團隊,經歷兩年的磨鍊,轉眼間便由一位烘焙狂熱份子,成為專業的烘焙師。


Join Denise's class to share her passion in baking and gain some insight of solving problems arose when baking at home.
參加Denise執教的課情,分享她對烘焙的熱情及解決一般在家烘焙常遇見的問題。





---